Acne Clinical Study
A free study where you are paid to treat your acne under dermatologist supervision.
Northeast Dermatology Associates
Results vary by person. The example below is from a prior study using the same acne program.
At Home Acne Treatments
If you have acne, you know you're not alone. Nearly every teen struggles with acne at some time in their life and many experience acne outbreaks well into their 20's, 30's, and even 60's.
Acne develops when excess oil or sebum blocks pores creating ideal conditions for P. acnes bacteria to thrive and multiply. This causes the skin blemishes we all hope to avoid.
Creams for acne can help, but are not fully effective for many people. Oral medications can have serious side effects.
Participants are trained how to use the home laser and adjust the power level for the best comfort and results. The study lasts up to 16 weeks.
The study uses pain-free investigational device laser treatments to treat acne without the use of pills or medication or creams. Participants are assigned their own person NIRA home-use laser for daily treatments.
You must meet these criteria to qualify:
Healthy Male/Female
Moderate acne
Ages 12-60*
5 Office visits with Beverly dermatologist
3 Photography studio visits
Free Treatment/No Cost
Have not used acne cream or medication for past 4 weeks
Must stop any moisturizers/facial cream/medications
There is no cost to participate in this study and health/medical insurance is not needed.
* Participants ages 12-17 MUST be accompanied by a parent or legal guardian.
NIRA Home Laser Investigational Device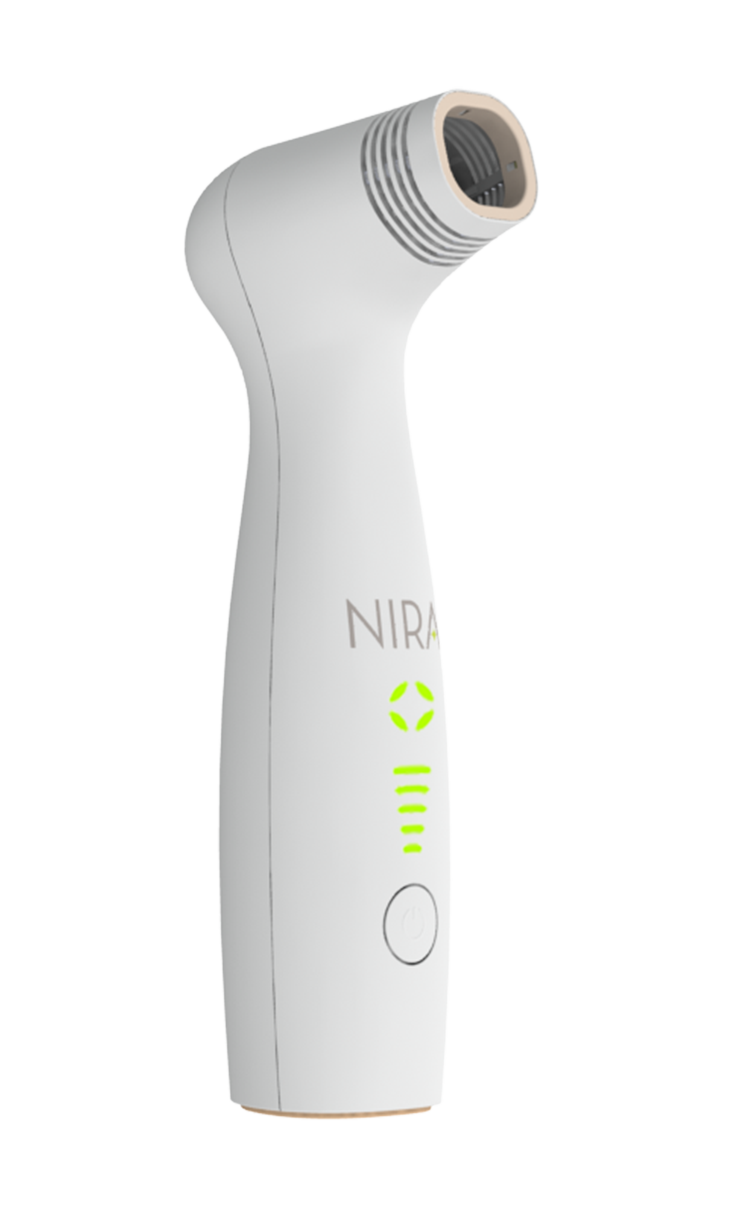 No Pills or Medication
No Creams
Pain-Free
Easy to use
Wireless
Track your progress with private web portal
Be the first to try the new laser acne treatment as part of a clinical study supervised by NEDA dermatologist in Beverly, MA under Institutional Review Board monitoring.
Training and monthly visits are included at no cost
This study will use an Investigational Device that is not FDA cleared for sale and distribution. The use of the NIRA is authorized and monitored by Institution Review Board. There is no cost to participate in this study and health/ medical insurance is not needed.
Acne Clinical Trial in Beverly, Mass
We are looking for participants to join our acne study.

If you are struggling to find a solution to your acne we can HELP make a difference.

TO SEE IF YOU QUALIFY FOR THE STUDY, CONTACT A REPRESENTATIVE TODAY

Northeast Dermatology Associates
Dr. David S. Greenstein, Dermatologist
138 Conant Street
Beverly, MA 01915
Phone: (978) 927-5254
www.nedermatology.com